Welcome to our website
Winery Hoffmann
The family-run Hoffmann winery is located in the wine village of Höhnstedt and cultivates nearly 5 hectares of vineyards with wine varieties typical of the region.
Harry, after coming to Höhnstedt over 25 years ago, made the decision to make, drink and share his own wine with his customers.
If you buy our wine or are interested in a wine tasting, you will definitely meet Ulrike.
Marie is the daughter of the house, who now makes her own wines.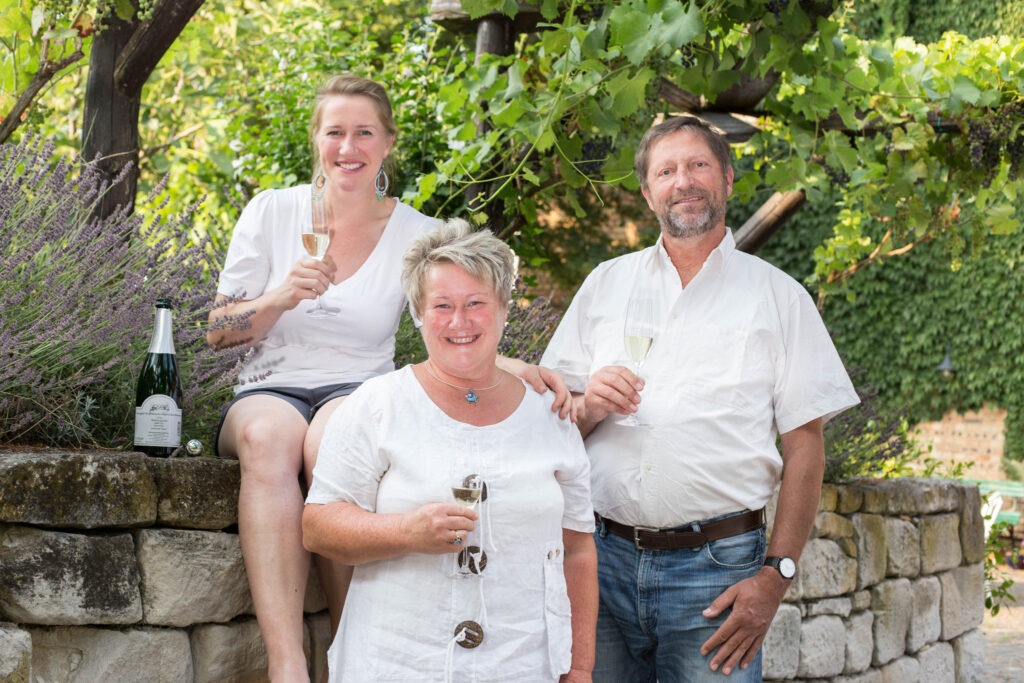 From 1991 to 1998 we bought our first vineyards and raised our wines on them. At the same time we built up the winery as a sideline, at that time still in Wanslebener Straße in Höhnstedt.In 1998 we bought the grist mill in Höhnstedt at an auction and started its development.
In the year 2000 we registered the winery Weingut Hoffmann Alte Schrotmühle as our main business.
Since 2000 we have opened the Alte Schrotmühle for wine sales, tastings, concerts, exhibitions, farm festivals and family celebrations.
By 2010 we have expanded our wine cellar and carried out other excitements. Worth mentioning is the cultivation suitability for Merlot in the Saale-Unstrut growing area.
In the current decade we have renewed our machinery. This includes the purchase of machines for sparkling wine production in our own house. You are welcome to try our sparkling wine.
Events
Wine seminars
Please arrange wine seminars individually by calling 0174/6552542.
Of course you can taste our wines before buying. We will be happy to advise you.
From 8 people, we conduct wine seminars with you by prior arrangement. You will learn everything you need to know about the region and the wines and maybe an anecdote from your family life…!
Small wine seminar
In the Small Wine Seminar you will taste four wines of our winery with nibbles.
Price per person: 20,00€
Duration: approx. 2,0 hours
Grand wine seminar
A special experience is the Great Wine Seminar.
You will taste a sparkling wine and five wines and receive information about our growing area, our wines and the farm.
The price includes a winegrower's plate with cold small specialties. From September we also serve onion tart.
Price per person: 35,00€
Duration: about 2,5-3 hours
We can offer indoor stay for up to 50 people.
If the weather is nice, the wine can also be enjoyed on the outdoor terrace.
If the minimum number of 10 people is not reached for scheduled large wine seminars, a flat fee will be charged. Cash payment on the day of service, card payment also possible.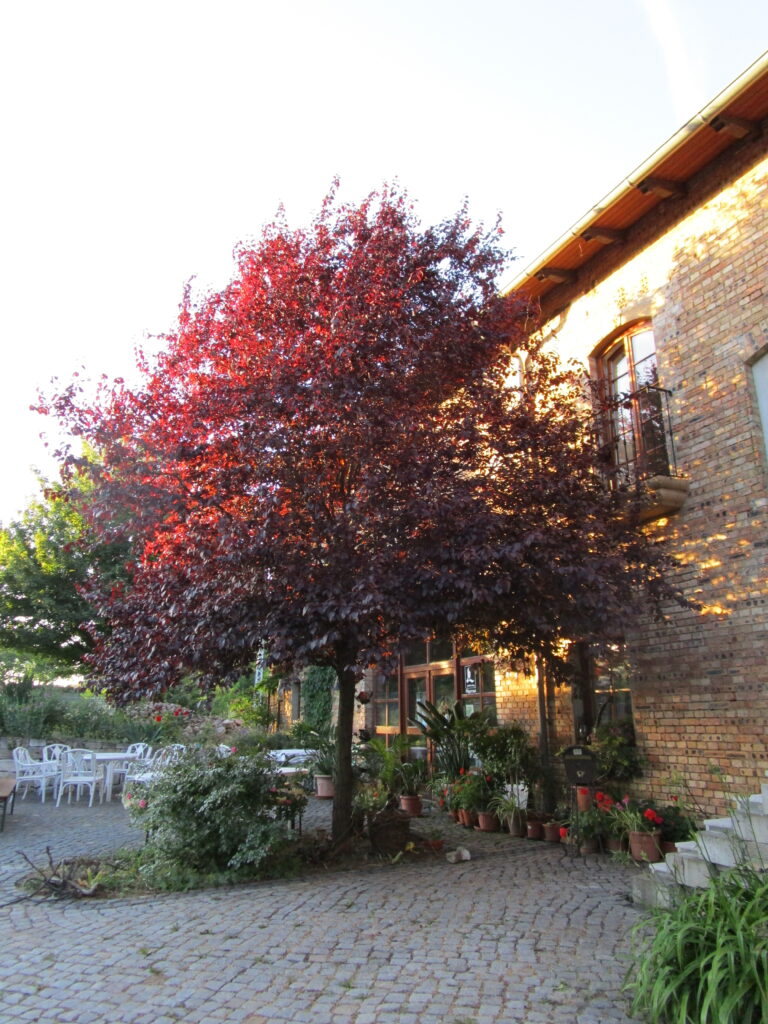 Public events
in the 1st half of 2023
22.04.2023 – Wine in moderation -With measure and style from glass with stem.
Learn everything you need to know about drinking pleasure and the history of wine in a small 4-person wine tasting.
Water and snacks will be served. Cost: 20,00€/person
Registration is requested. 0174 6552542 or alte-schrotmuehle@t-online.de
01.05.2023 – from 1 pm opening of the terrace season
in the 2nd half of 2023
05./06.08.2023 from 11 a.m. – Open day of the winery
02./03.09.2023 from 11 a.m. – Winegrowers' festival with live music
03.10.2023 from 11 a.m. – Festival of New Wine and Day of the Regions
Contact
Visit us
Winery Hoffmann
Hauptstraße 35a
06198 Salzatal OT Höhnstedt
Phone: 034601/31070
Fax: 034601/31071
Mobile: 0174/6552542
Email: alte-schrotmuehle@t-online.de
Opening hours
Yard sale is possible every day. Since we are a family business and we cultivate our vineyards ourselves, we open for you the wine sale
Wednesday – Friday
from 15.00 o'clock – 18.00 o'clock
Saturday and Sunday
from 11.00 o'clock – 18.00 o'clock
and by telephone agreement.